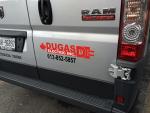 Our Shop
We hope you can visit us soon in person, but in the meantime, we invite you to browse our online shop. There you'll discover just some of the imaginative products we offer and perhaps be inspired to get your logo on some garments or promotional items and learn more about how we can customize them to your needs. We have worked with everyone from first responders to youth sports teams, small and large businesses and we would love the opportunity to work with you.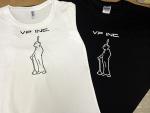 Our Experience
In October of 2012 Bryan Charbonneau purchased Jays Embroidery bringing new talents, such as graphic design, illustration, and digitizing to expand upon the many services already offered. As of October 2014 we re-branded ourselves to "AMPLIFYit", to better represent what we can do for your brand and business. Bryan has over twenty years of design and illustration experience, and can thus take any project from the design phase right through to a completed, ready to wear garment, all under one roof.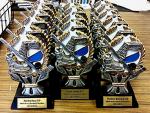 Our Service
We are an independent business and provide direct customer service – no middle man required! As such we are able to run our embroidery business on our schedule and are able to produce orders quickly and efficiently. We can produce large orders as well as the individual items for those unique gift ideas – from custom car graphics, trophies, and plaques to embroidered work wear, silk screened promotional shirts, and custom banners. Please visit our services page to see the many ways that we can AMPLIFYit!
SALE ITEMS
COVID-19 Face shields

We've taken up the challenge to manufacture our own in house COVID-19 face shields.